According to Wikipedia the history of the automobile begins in 1769 with the creation of the Cugnot Steam Trolley. From then, on up to the present, there have been and endless stream of "firsts" and "lasts".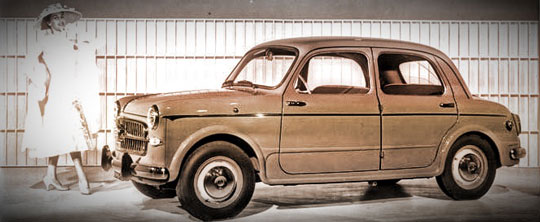 ---
Original Porsche Brochures Available on Amazon
RequestThrottled: AWS Access Key ID: AKIAIKP2V3J6XOGD76QA. You are submitting requests too quickly. Please retry your requests at a slower rate.
---